If you're ever owned a pet, you know that a four-legged friend is much more than just an animal. Pets are a part of the family: they give you comfort when you're sad, love, and appreciate you unconditionally, and bring more joy to your life than you ever thought possible.
For many people (ourselves included), the love we feel for our pets is so strong that we couldn't bear to see them in hardship. But unfortunately, many animals suffer daily from hunger, cold, pain, and fear. These poor animals are strays, separated from their families, and trying to survive on the streets.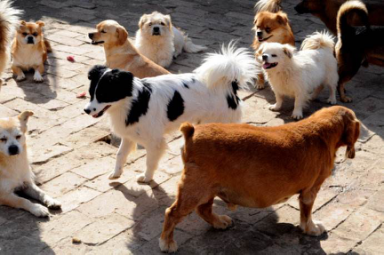 When you see a stray dog or cat, we know your heart breaks for them. Ours do, too! And the more we've learned about pet homelessness, the more we've realized that we need to take action. See, stray dogs and cats aren't just heartbreaking — they could be a danger to our pets and our planet.
Here's what you need to know about the widespread effects of pet homelessness — and how you can help make a change for all of us.
Pet Overpopulation in the U.S.
In America, we love our pets. According to a 2016 global survey, the United States ranks fifth in the world for pet ownership, with an astounding 70% of households owning at least one animal! For many, adopting a puppy or kitten is practically a rite of passage — and our furry family members often get treated like kings and queens.
But despite the high level of pet ownership, and despite the growing trend toward adopting rescue animals from the local shelter (which we love — adopt, don't shop), the United States still has a growing problem with pet overpopulation. According to the ASPCA, 6.5 million pets (3.3 million dogs and 3.2 million cats) are brought to animal shelters each year!
Local shelters do great work in caring for dogs, cats, and other animals while they wait for their forever home. But unfortunately, the current influx of strays outpaces the demand for pets. Feeding and housing stray animals can be an expensive endeavor, and the growing number of stray animals has put a real strain on many shelters.
So, what happens when a shelter can't safely take in more animals? According to some animal advocates, pet homelessness has "cascaded out of control," and the result is often many dogs and cats being euthanized. About 3 million shelter animals are put down each year — an alarming number, but admittedly an improvement on the 20 million-per-year figure of decades past.
And what about those animals who never make it to the shelter? It's unknown how many dogs and cats currently live on the U.S. streets, but estimates place the number over 70 million. These animals have difficult lives full of danger — and they might actually pose a threat to our communities.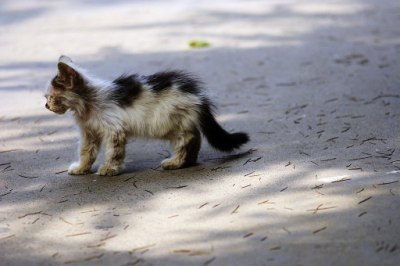 How You Can Help
As an animal lover, this information is likely pretty upsetting. After all, you love your pets like family, and you definitely don't want to see them hurt. Your doggo or kitty gets all the love and care they need to have a safe, comfortable, and happy life — shouldn't all animals deserve that kind of affection?
Of course, they should. And thanks to growing awareness of the pet homelessness problem (again, adopt don't shop), many dogs and cats are finding their forever homes. If we all work together, we can take steps that could help end pet homelessness and protect our families and communities.
How can you do your part for the animals? Here are a few suggestions:
Spay or Neuter Your Pets
One of the biggest contributors to let homelessness is overpopulation. When dogs or cats have litters, it's not always easy to find homes for each animal. If the owners cannot or do not want to raise the leftover babies themselves, they often wind up in a shelter or on the street.
How do we prevent little puppies from this fate? The simplest way is to have your pets spayed or neutered. This eliminates the possibility of having a litter (and also helps prevent certain forms of cancer), ensuring that your dog or cat will not contribute to pet overpopulation.
Microchip Your Animals
There are few things scarier than losing your beloved pet. If you've ever had a dog or cat run away, you probably remember the experience well: the fear and anxiety you felt while your pet was gone — and the overwhelming joy you felt when he was found — are memories that stick in your mind.
But if you don't have your pet microchipped, it's likely that you and he may not be reunited. According to the American Veterinary Medical Association, dogs without microchips are only returned to their owners, 21.9% of the time, while dogs with microchips were returned 52.2% of the time. For cats, the difference was even starker: non-microchipped cats were returned 1.8% of the time, while cats with microchips were returned 38.5% of the time.
Microchipping your pet is a quick and simple way to ensure that your furry friend doesn't wind up in a shelter.
Shop BDEUS For Your Pets
Let's say that you want to benefit animal shelters around the country while also providing luxury and comfort for the pets in your life. If that sounds like you, look no further! BDEUS is the pet bed brand that seeks to do more for animals — the ones in our lives and around our communities.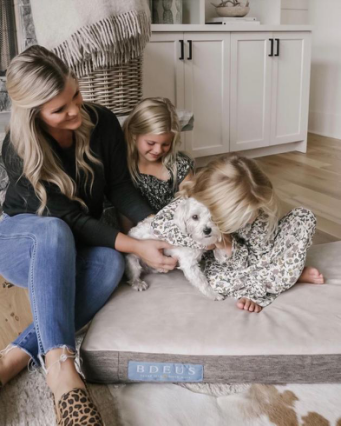 @cristincooper
Every time you buy from us, a portion of the proceeds will go towards supporting animal shelters around the world. We aim to help these organizations house and care for as many dogs and cats as possible so that these sweet animals have a chance to find their forever families. In this way, BDEUS can do our part to break the cycle of pet homelessness, but we can't do it without your help.
On top of helping shelters around the globe, purchasing a BDEUS pet bed is an excellent way to show your pet a little love. We use safe, eco-friendly materials that are good for your pet and the planet. We design our beds for optimal comfort (and test them regularly… our doggos love them!). When you give your pet a BDEUS bed, you're showing them how much you adore them — and that's something every animal deserves.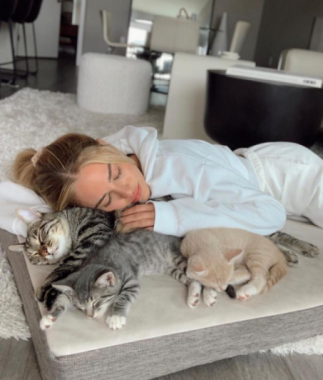 @michellerandolph
Learn More About BDEUS Today
Whether you're shopping for the old dog who's been at your side for years or the playful kitty that just entered your family (and stole your heart), a BDEUS bed is the perfect way to shower your pet with love.
If you want to learn more about our products, click here to contact our team. We'll be happy to answer your questions and help you find the perfect bed for the pet in your life.