About Us Brand Story
Designed for pets, by pet parents.
In 2017, a group of friends who worked at one of the biggest mattress brands in the world met with one goal in mind: to change the way people shop for their pets. They were newly minted rescue parents who had searched high and low for the perfect bed — one that was easy to wash, comfortable, scratch-resistant, eco-friendly, and affordable. More importantly, they sought out brands that gave back to same rescues where they had adopted their own puppies. When they couldn't find one that checked all the boxes, they knew right away what they needed to do. After years of meticulous planning and development, BDEUS was born.
Now, BDEUS is at the forefront of engineering the highest-quality luxury products to make canines everywhere feel right at home. Our entire catalogue is designed with your dog in mind. For Gunner, your outgoing Lab who loves belly rubs. For Ellie, your confident Golden Retriever who always curls up by the window during rainstorms. For Bagel, your energetic Beagle who loves to nap. Our products are made for pets of all sizes and personalities, combining our founders' years of expertise producing premium sleep products with plenty of trial and error — until we get unanimous licks of approval from the votes that matter most.
Our proudest accomplishment? We donate a portion of all proceeds to shelters around the world. Rescuing a pet doesn't just save their life — it gives them a home. We're committed to breaking the cycle of pet overpopulation and giving dogs of all ages the ability to be part of a family who will love them unconditionally.
When you welcome a new pet into your home, your family gets a little bigger (and fuzzier). We're here to empower you to buy the highest-quality items for your four-legged family member — because family deserves the best.


About The Series Of Setore
  Setore is a series of home essentials developed by BDEUS, including pillows, recliner chairs, couch and other cozy items you may need in your bedroom and living room range. We're committed to make your leisure time more comfortable.
  It always has been a project rooted in our passion for design. It's not about reinventing home essentials, but about creating for its own sake, and making better versions of the products we want to own and use. This mindset of creation and attention to detail has allowed us to find success in unconventional ways, and to pioneer our own path as we've grown into a full brand.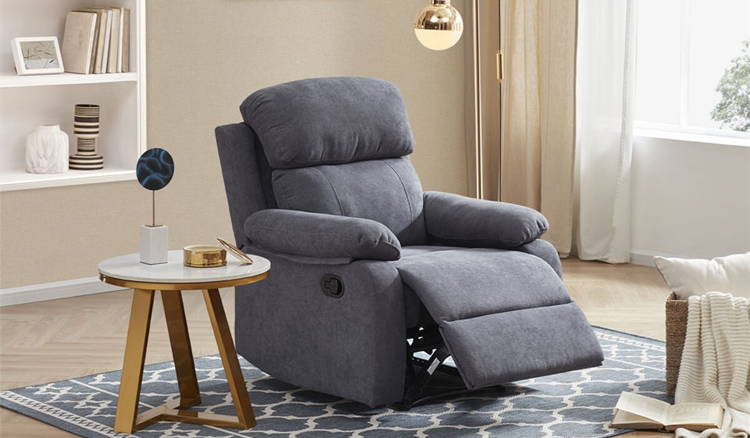 The values we live by
The best materials for comfort and health. Showing your pet how much you love them starts with the basics: exceptional products that improve their quality of life. Our pet catalogue features comfortable, hypoallergenic, and eco-friendly materials that promote better sleep and well-being for your dog (and Mother Earth). Plus, they're up to scratch — designed with durability in mind, our beds hold up to clawing and biting and are built with materials meant to last.
Superior testing and functionality (and dog-approved!). As pet parents ourselves, we're always thinking about the ways that pet products fall short — and how we can fix them for you. With this mission in mind, we crafted our dog beds with four-inch gel memory foam and high- density orthopedic foam for unmatched comfort. Even better is that our dog bed covers are spill-resistant and machine-washable, so you can easily add it to your laundry routine. We also always test our products for chemicals and other harmful substances to make sure they're safe
For your pet and other humans in your home. The bottom line? We make sure our own pets love our products before we pass them on to you.
Eco-friendly, recyclable materials for a healthier pup and Mother Earth. When we started BDEUS, we knew that saving dogs from rescues and creating best-in-class pet products were only a part of the bigger picture. That's why we brought on a team of experts to help us develop the gold standard of eco-conscious, 100% recyclable, BPA-free materials for our products and packaging alike. We make our pet beds and other accessories with materials that would otherwise end up jamming up a landfill or polluting our oceans. (By the way, our products and packaging are FSC-certified!) At the end of the day, our home — Mother Earth — needs our undivided attention, too.
A careful eye for aesthetic design. We believe in functional designs that look great and can easily change to meet your needs. We work with top-tier designers to make all of our beds and accessories available in multiple sleek, eye-catching colors that will elevate your pet's look. Not only can you shop for pet products that match your existing home color schemes, but we've made it easy for you to switch things up — our dog bed covers are removable so you can add a new pop of color to your dog's room any time. Want to personalize it with your dog's name, a heart, or other note? We offer custom engraving so you can make your own one-of-a-kind gift that your pet is sure to love.